Program Overview:
At America Film, we recognize the boundless potential and talent in aspiring artists nationwide. The "Education" program aims to harness this potential and guide those interested in establishing a rewarding career in the arts.
Who We Cater To:
Our comprehensive program supports individuals across various disciplines, including:
Crew members who are integral to the filmmaking process.
Technical staff who ensure that every artistic endeavor runs smoothly.
Engineers who push the boundaries of art and technology.
Musicians and singers whose voices and instruments resonate with audiences.
Actors who breathe life into stories.
Filmmakers with a vision to change perspectives.
Writers who craft the narratives that captivate our minds.
Our Approach:
We provide:
Training Sessions: Workshops and hands-on training to help our participants hone their skills.
Networking Opportunities: Regular events to connect budding artists with industry professionals.
Resources & Equipment: Access to state-of-the-art technology and resources essential for the modern-day artist.
Mentorship: Seasoned professionals from diverse artistic backgrounds guide our participants, providing invaluable insights.
Project Completion & Distribution: We don't just help artists start; we help them finish. We will influence the participants to complete their debut projects with our guidance and have them distributed internationally, ensuring their work reaches a global audience.
Support Education:
The "Education" program thrives on the generosity of supporters who share our vision of empowering the next generation of artists. Your contributions can play a pivotal role in shaping the future of arts in America. To support or learn more about this transformative program, please get in touch with us at info@americafilm.org. Together, we can make dreams a reality and ensure that the arts continue to flourish.
Ways of Donating
AMERICA FILM / EIN: 86-3381834
"It's all about paying it forward."
The following ways to donate are:
Zelle Email: donatenow@americafilm.org
By PayPal: Paypal direct link is paypal.me/americafilmnonprofit
By Check:
America Film
13547 Ventura Blvd #800
Sherman Oaks, CA 91423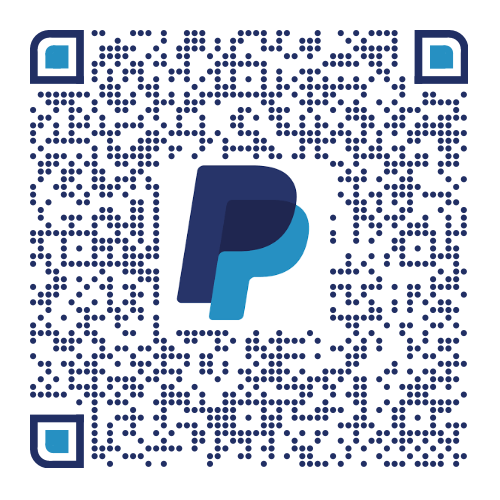 Supporters, assist us by donating now. Point your phone camera and tap and donate whatever you can. Or contact us for more information. Click
Contact Us
to reach us. We appreciate your support!