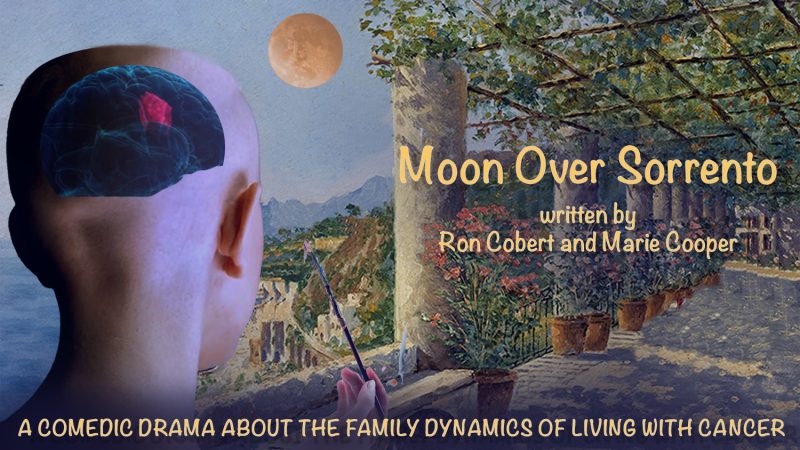 501c3 Qualification
Moon Over Sorrento qualifies within the 501c3 non-profit America Film Foundation's mission to educate and advance humanity so Donors, Non-Profit Sponsors, and Government Grants.
Help Us Support this Endeavor
We are raising funds to produce MOON OVER SORRENTO film about Living with Cancer, a beautiful story about the dynamics of dealing with a family member who has brain cancer. This project highlights the need to find new cures and educate families to choose the loving path under the stress of a family dealing with the dynamics of having someone with cancer in the family. You can see more at: https://lnkd.in/ge28XNZE
America Film Foundation is one of many ways to raise funds for this unique project, which is an educational human interest story and style of media production we want to contribute to the humanities.
SUMMARY
MOON OVER SORRENTO is a quirky comedic drama about a spirited family centered around Monica, a wife to Roger, and mother to Sarah and Nikki, and their lovable chihuahua Rocco. Diagnosed with a brain tumor, instead of falling into depression, she fights to stay positive and becomes the pillar of strength and resilience, bringing the family closer to coping with the new reality.
INTRODUCTION
 MOON OVER SORRENTO is a beautiful story about the dynamics of dealing with a family member who has brain cancer. This project highlights the need to find new cures.
THE INSPIRATION

MOON OVER SORRENTO is special to me due to my partner, Marie Cooper of October Pro Films, and Cynthia, her friend, who soon became my friend. Unfortunately, we recently lost Cynthia because of her battle with a brain tumor. However, I found that Marie and Cynthia inspired me to write about how life is precious, how we can change for the better, how we need to find a cure for brain tumors, how important it is for solid family values, and to have your faith.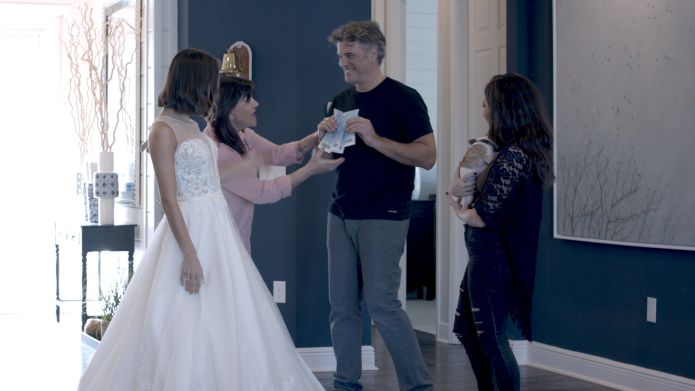 SYNOPSIS
MOON OVER SORRENTO is a dramatic journey about a spirited family centered around Monica, a wife to Roger Collins, a mother to Sarah and Nikki, and their buddy, the lovable chihuahua Rocco. Aside from being that great mother and wife, Monica has always wanted to be a dress designer but never did because she was busy with the two kids and her husband. Now, the kids are grown. She has her sights set on designing her niece's wedding dress for her upcoming marriage in Sorrento, Italy. However, Monica is feeling faint and has nausea — often. So she sees a doctor –and is diagnosed with a brain tumor. Yet, this funny Italian-American lady keeps her faith, fights to stay positive, strong, and resilient, and forges ahead and finishes the wedding dress. Her husband cuts into his busy business schedule, understands his pitfalls, and starts spending time with the family. He buys the tickets to Sorrento, and the family comes together to make the trip to see the MOON OVER SORRENTO.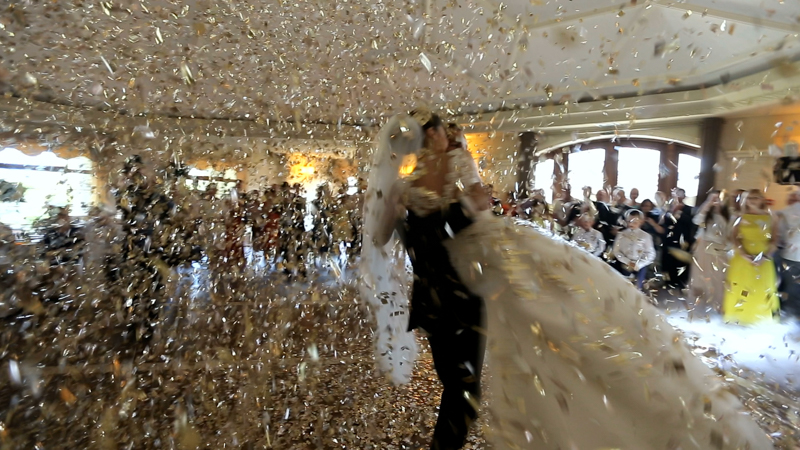 CHARACTERS
Monica (40-50 something) is a dynamic and funny lady, a mother and wife, with two girls, Sarah and Nikki. She's on a quest to finish taking the family to Sorrento, Italy, with the wedding dress she wants to design for her niece, but Roger seems to be an obstacle. As a result, Monica has never been more frustrated.
Roger (40-50 something) is successful in finance, always flying somewhere or entertaining his clients. Unfortunately, he works too much and is less appreciative of Monica than he should be, affecting the marriage. He does redeem himself, but not until after hearing of the diagnosis.
Nikki (20s) is the older of the two girls in the family. She has a party streak in her, and it shows. There's a conflict with her mom always. Nikki is devastated by her parent's relationship. She's a good girl who wants to be bad. She is affected deeply by it all. She softens when her mother is diagnosed and does a 360.
Sarah (late teens) is the youngest of the two girls. She is together much more than Nikki. She is super dedicated to college, a great student, and not a partier like her sister. She is torn between falling in love with Marco and not due to the situation with her mother. Sarah comes on strong helping her older sister deal with it all.
Marco (early 20s) is an Italian American guy with eyes for Sarah. He stops at nothing to pursue her. He's a good-looking young with a lot of ambition to help his family build a wine business.
Alexa (40-50 something) is one of Monica's best friends, a real estate agent like Monica. She's a gregarious, fun-loving, potent sort with many things going on at once. Alexa is the one who saves Monica's life. She's always there for her.
Leo (early 20s) is Nikki's boyfriend or friend. Nobody knows but Leo and
Nikki, but he is gay without much of a home. He is Nikki's best friend.
Nonna (80s) is a little senile, and then she's all there. But, she still echoes for her deceased husband's friend.
Dr. Roberts (30s) is a severe man with a raw sense of dry humor. He is Monica's doctor, who needs to get her through the treatments and live the longest life she can.
Christoff (40s) is Roger's partner in the firm. He seems to have it out for Roger until he realizes the tough time Roger is having.