The Media Production Program is about curating the great stories that make up our nation's culture, the best of America's culture and history. At a time when so much of our media is divisive and damaging, it's important to remember that there's still a place for positive, uplifting stories that bring people together. That's why we're excited to introduce our Media Production Program, which aims to produce excellent family entertainment that educates and keeps us positive.
Stories that resonate with our mission:
Having the opportunity to tell stories that raise awareness, promote positive change, and inspire audiences, here is a list of diverse and influential story ideas that could resonate with audiences:
Environmental Conservation: Illuminating efforts to protect our planet's ecosystems and combat climate change, deforestation, or pollution.
Media and Tech Education: Highlighting education's transformative power by documenting struggles and triumphs in underserved communities.
Sustainable Development: Exploring innovative solutions and initiatives addressing poverty, clean water, renewable energy, and other sustainable development goals by pushing for a higher understanding of science and engineering.
Youth Empowerment with Education: Showcasing stories of young people making a difference in their communities, primarily through educational initiatives.
Art and Culture Preservation: Showcasing efforts to preserve diverse cultural traditions, indigenous knowledge, or endangered art forms.
Inspiring Individuals: Featuring extraordinary individuals dedicated to a cause or achieving remarkable feats.
Historical Contributions Across the Spectrum: Highlighting the often-overlooked contributions of great historical elderly individuals and those who have passed on across various fields, ensuring recorded American posterity.
We'll produce the film once we've secured funding and accepted a qualifying story. This Program allows us to capture the authentic spirit, showcasing the good we have in America.
Upon completion of production, we'll distribute these values globally, promoting positive stories that educate and inspire people worldwide. By sharing the best of America's culture and history, we can promote understanding, unity, and positivity in a world that often seems divided and hostile.
"We're seeking government grants and philanthropic donations from individuals and organizations…"
We're seeking government grants and philanthropic donations from individuals and organizations who share our vision of promoting positive family entertainment that educates and inspires people worldwide. With your help, we can produce and distribute uplifting stories that showcase the best of America's culture and history, bringing people together and promoting a more positive and united world.
Ways of Donating
AMERICA FILM / EIN: 86-3381834
"It's all about paying it forward."
The following ways to donate are:
Zelle Email: donatenow@americafilm.org
By PayPal: Paypal direct link is paypal.me/americafilmnonprofit
By Check:
America Film
13547 Ventura Blvd #800
Sherman Oaks, CA 91423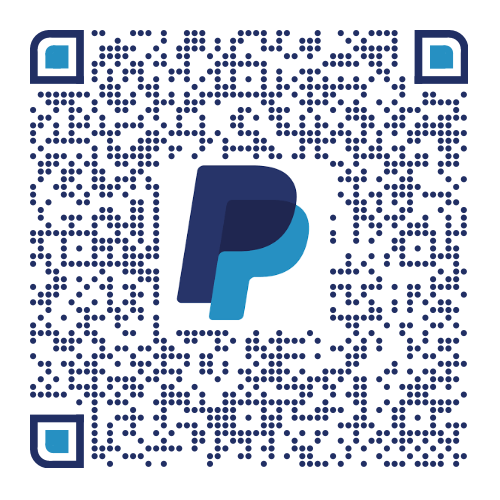 Supporters, assist us by donating now. Point your phone camera and tap and donate whatever you can. Or contact us for more information. Click
Contact Us
to reach us. We appreciate your support!